for outstanding SSI UNIT of the State from Vice-President of India SJ KRISHNA KANT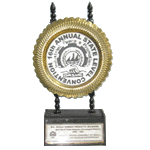 The aim is to make Orissa Rubber Product and its products, a bench mark at all levels or international standards.
Our focus at Orissa Rubber Product is service to our customers. Whether your need is for 10 pieces or thousands of it, we establish a partnership with you from the very beginning. Your specific requirements are considered throughout every stage of the project. We will evaluate the test possibilities for part and mould design and formulate a material specifically to meet functional and environmental requirements.
ORISSA RUBBER PRODUCT, BALASORE, ORISSA is since 1992 a winner of National Award of the State in 1997 engaged in the development of custom EXTRUDED & MOULDED rubber components such as Bush, Oil Seal, Rings, Buckets, Nitrile rubber components , Tara Hand Pump , Sellow Pump, Rubber Hose Pipe, Rubber expansion Joints, Rubber Rollers Conveyor Belts etc.
Numerous repeat orders bear testimony to our consistently high standards of quality. ORISSA RUBBER PRODUCT, BALASORE, ORISSA is since 1992 a winner of 'National Award' of the State in 1997 from our vice-President of India SJ KRISHNA KANT. Our commitment to quality guarantees excellent products and total customer satisfaction. Stringent controls and test standards for physical, chemical and mechanical properties are enforced at every stage of production. Our team continuously strives to ensure that all products meet the expectations of our customers. Manufacturing products of high quality standards at a cost effective price is our strength. A well equipped laboratory capable of carrying out tests as per international test standards ensures our commitment to global excellence.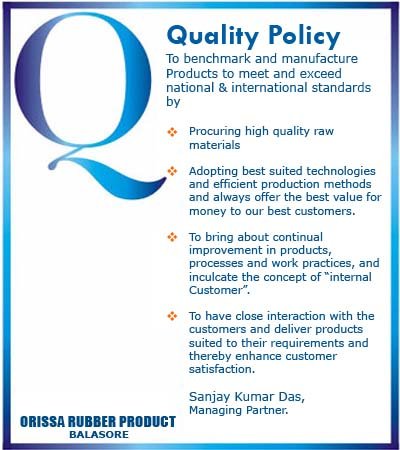 Distributor / Dealer Enquiry :
Tara Hand Pump
Tara Pump Designed and circulated by Orissa Rubber Product for rural and hilly areas where drinking water is available at shallow level.
Rubber Moulded Products
Bush, Oil Seal, O Rings, Square, Rings, Profile Ring, Buckets,Diaphragms, Liners etc.
Hand Pump Components
The essential component of hand pumps are Handle, The pump rod, Piston, Piston Valve, Raising main, suction lift and the water outlet. There are many configurations to the hand pump and it generally varies with depth at which the water is available to be pumped to the surface.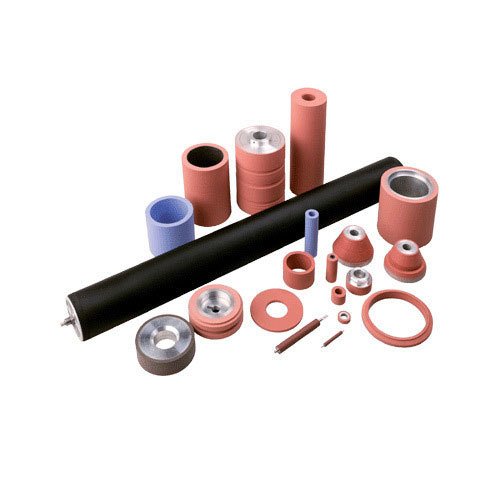 Rubber Roller
A Rubber Roller is an elastic material covering a core usually made of steel, Alumimum or any other material. it has a wide range of application such as the printing and packaging Industry. ...
Rubber Extruded Products
Lock Rubber , U Rubber, S Rubber JK Door Rubber, Sponge Rubber Bio gas pipe etc.
Rubber Hose Pipe
A rubber hose is a kind of hollow tube which is designed to carry fluids from one location to another. The shape of a hose is cylindrical. They are used in water or other liquid environments to carry air or other gases or they are used in air or other gaseous environments to carry liquids.
Rubber Expansion Joints
Rubber expansion joint is a flexible connector fabricated of natural and/or synthetic elastomers and fabric, if necessary, internal metallic reinforcements designed to provide stress relief in piping systems due to thermal movements and mechanical vibration. ... Also reduce wind, shock loading and seismic movements.
Rubber Conveyor Belts
Rubber conveyor belts have become a common mode of transporting bulk material faster helping save time. These rubber conveyor belting consists of two or more pulleys which has a continuous loop of material on the rubber conveyor belt that rotates around them.